Worldwide Covid-19 cases fast approaching 494 million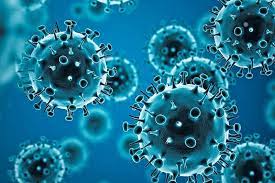 The overall number of Covid-19 cases is now fast approaching 494 million amid a rise in new infections in parts of the world.
According to Johns Hopkins University, the total case count mounted to 493,563,211 while the death toll from the virus reached 6,169,551 Tuesday morning.
The US has recorded 81,494,990 cases so far and 997,123 people have died from the virus in the country, the university data shows.
India's Covid-19 tally rose to 43,029,660 on Monday, as 1,529 new cases were registered during the past 24 hours across the country, showed the federal health ministry's latest data.
Besides, as many as 101 deaths due to the pandemic were reported since Monday morning, taking the total death toll to 521,446.
Meanwhile, Brazil, which has been experiencing a new wave of cases since January last year, registered 30,012,798 infections as of Monday, while its Covid death toll rose to 660,381.
Bangladesh logged one Covid-19 death and 61 fresh cases in 24 hours till Monday morning, taking the total caseload to 19,51,831.
The daily positivity rate slightly decreased to 0.78 per cent from Sunday's 0.78 per cent after testing 7,787 samples during the period, according to the Directorate General of Health Services.
Besides, the mortality rate remained unchanged at 1.49 per cent.
The recovery rate rose to 96.54 per cent with the recovery of 842 more patients during the 24-hour period.
News Courtesy:
https://www.newagebd.net/article/167281/worldwide-covid-19-cases-fast-approaching-494-million