I will drop Tritiyo Matra if it falls to second place: Zillur Rahman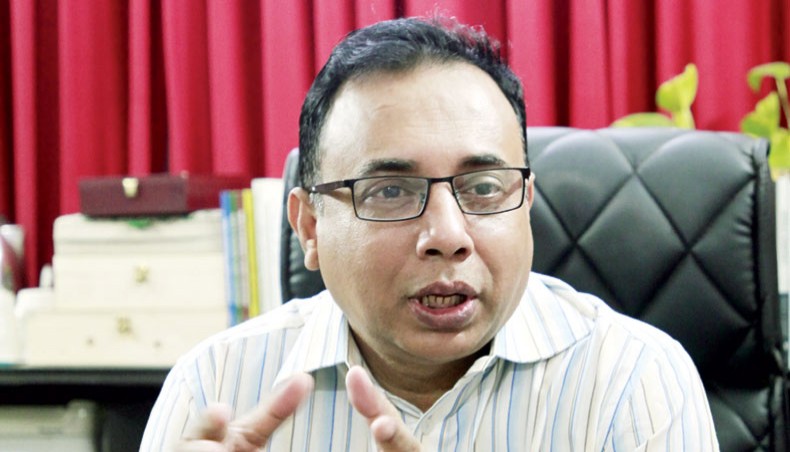 The popular talk show Tritiyo Matra, moderated by Zillur Rahman and aired on Channel i, aired its 7000th episode on October 1, 2022. The show has become a detailed document of contemporary national and international politics, economy, and socio-culture. Guests at the show have included many distinguished local high-ups totalling 3750, including 360 foreign guests. During a conversation with Nahid Riyasad, Zillur Rahman talks about his journey.
New Age: Not many news shows worldwide have made it to 7,000 episodes. How are you feeling?
Zillur Rahman: Initially, we planned for 50 episodes. When it eventually reached 500 episodes, there was no turning back. A French television documentary revealed that Tritiyo Matra is one of the seven longest-running news shows in the world.
Making records does not matter; what matters most is achieving the goal and leaving a mark on people's minds.
New Age: What goals did you have in mind?
Zillur Rahman: My goal was to raise critical awareness among the people.
New Age: How did you conceive the idea of the show?
Zillur Rahman: Talk shows were not popular during the early 2000s as few television channels had started operations. I moderated a few political talk shows that received positive responses.
So, the Channel i authorities and I thought of running a series of talks. After airing the first episode on July 17, 2003, there was no turning back.
New Age: What are the challenges you have faced running the show?
Zillur Rahman: After 1/11, all the talk shows but Tritiyo Matra were indefinitely suspended by the powers that be, and that was a challenging time to continue the show.
Another challenge I am still facing is the lack of critical understanding of a section of the audience, who mostly welcomes heated political debates but remains indifferent towards in-depth discussion.
Lastly, journalism is generally challenging, and overcoming the challenges is part of the job.
New Age: Running a daily show for this long should require serious dedication. How did you pull this off?
Zillur Rahman: I started my journalism career in the late 1990s. Continuing a show every day for more than two decades required dedication and sacrifice. I lost my father, a sister and my daughter, and I still moderated Tritiyo Matra on those personally painful days. I appeared in the show after returning right from a graveyard or after an 18-hour flight. Without serious passion and commitment, one cannot shine in this profession.
New Age: The Press Institute of Bangladesh periodical Niriksha revealed that Tritiyo Matra has more than double the viewers compared to all the other talk shows combined. What if its popularity drops?
Zillur Rahman: If Tritiyo Matra ever loses the first spot in popularity, I will no longer continue the show.
New Age: Which characteristics of Tritiyo Matra fuel its popularity?
Zillur Rahman: As a moderator, I am non-partisan and try to remain as objective as possible. That is why Tritiyo Matra is the most-watched Bangladeshi show by expatriates living in the gulf countries and elsewhere.
New Age: As you observed, how has the journalism career changed over the decades?
Zillur Rahman: When we started, most journalists were dedicated to their profession, and we had many forerunners to follow. The situation is not the same today.
Most journalists are politicised on partisan line these days and they seldom pursue objective journalism. This reduces their credibility among the people.
The whole scenario will remain unchanged until pervasive democratic political reforms take place in the country.
Interview Courtesy:
https://www.newagebd.net/article/184133/i-will-drop-tritiyo-matra-if-it-falls-to-second-place-zillur-rahman?fbclid=IwAR1WTUhBbC7KSHJVvAXAkqbnhqU3SxE8Yrmuemx-DsKrbVK6-YiASvGFP08