Man arrested for killing wife over family dispute in Ctg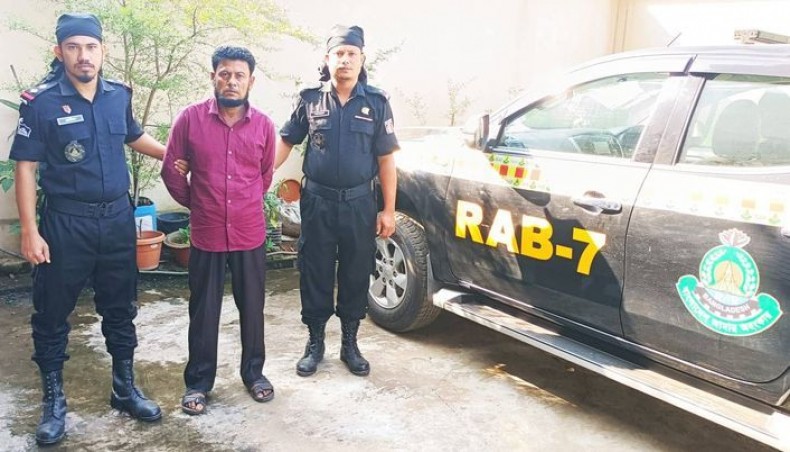 The Rapid Action Battalion on Sunday arrested a man on charge of killing his wife Lucky Akter on July 30, 2022 over a family dispute at Hathazari upazila in Chattogram.
The arrested was identified as Mozammel Hossain, 40, son of Siddique Ahmed, hailed from Keuchiya area in Satkania upazila in Chattogram, said Md Nurul Abcher, said RAB-7 assistant director (media) Md Nurul Abcher.
Mozammel Hossain was arrested in Sitakunda area on early Sunday, he said.
Lucky Akter, 20, was murdered inside their rented house in Hathazari area on July 30, 2022.
RAB-7 Hathazari camp commander Md Mahfuzur Rahman told New Age that Mozammel killed his wife Lucky following a family dispute.
'Mozammel and Lucky got married in 2020 after an affair that went beyond the family decision. They were living at Hathazari renting a house,' he said.
'Few days ago of the murder, Lucky went out their rented house and took shelter at her brother's house in Hathazari area following a quarrel between them. Later, Mozammel promised Lucky that he would not argue with her again and requested her to return home,' he said.
'Mozammel strangled Lucky to death on July 30, 2022,' he added.
News Courtesy:
https://www.newagebd.net/article/186312/man-arrested-for-killing-wife-over-family-dispute-in-ctg