Taslima Nasreen claims to be 'a big victim of medical crime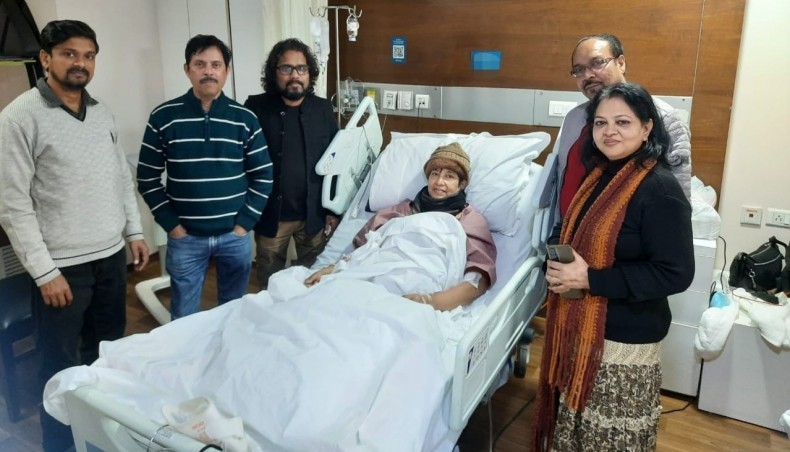 Bangladeshi writer in exile, Taslima Nasreen, has once again made news saying she 'became a big victim of medical crime' in India.
The internationally renowned writer, who is often embroiled in controversies, tweeted on her verified account on January 19, 2023 — 'I fell on the floor at my home and went to a private hospital for the internal fixation of my simple femoral neck fracture. Doctors did not want to do fixation, they have done my total hip replacement without any indication. Handicapped forever.'
Taslima then tweeted, 'I have seen my Xray report today. My Xray shows no fracture on my femur or anywhere. I came to a city private hospital to treat my knee pain after I fell on my knee. I never had any joint pain or any joint disease. But my total hip replacement was done.'
She tweeted by saying, 'I became a big victim of medical crime. I was a healthy and fit person. In the name of treating my knee strain, they cut the parts of my healthy body off; my healthy hip joint, my femur, was thrown away and a metal was put inside me. They have made me permanently handicapped'.
Earlier in a Facebook post from her verified profile, Taslima said that the doctor imposed several restrictions, which included avoiding sitting in a normal chair, carrying heavy things, and sitting cross-legged.
On Friday, in another Facebook post she wrote, 'Returned home from the hospital after being made paralysed in exchange of lakhs of taka'.
News Courtesy:
https://www.newagebd.net/article/192268/taslima-nasreen-claims-to-be-a-big-victim-of-medical-crime