PM urges world to recognise March 25 as International Genocide Day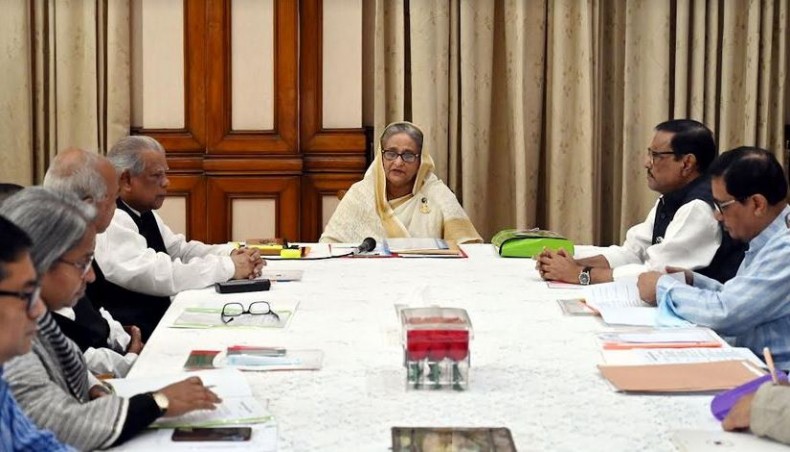 Prime minister and Awami League president Sheikh Hasina on Saturday called upon the world community including the United Nations to recognise March 25 of 1971 as the International Genocide Day.
'The Pakistan occupation forces committed killings since March 25, 1971. We want the March 25 to be recognised as the International Genocide Day. So, I urge the world including the United Nations to take measures,' she said.
The prime minister was presiding over the Awami League's parliamentary board's meeting at her official Ganabhaban residence in Dhaka.
She said the Pakistani occupation forces had resorted to attacks on unarmed Bengalis on the dreadful night of March 25 in 1971 and continued the killings for nine months.
Sheikh Hasina said 30 lakh people were killed and 3 crore people became homeless as their houses were burnt to ashes at that time.
'Of total 7 crore people, 3 crore were homeless and one crore took shelter as refugees in India,' she said.
Sheikh Hasina said that father of the nation Sheikh Mujibur Rahman had started running the state with the devastation and built a war-ravaged country.
'The father of the nation turned Bangladesh into a developing nation within three years and seven months of his stay in power. But, unfortunately he was killed inhumanly on August 15 in 1975,' she said.
Not only the father of the nation, his companions and the four national leaders were also brutally assassinated inside the Dhaka Central Jail on November 3 in 1975, she said.
'I want to say that the blood of the martyrs never goes in vain. We have achieved independence and today we have achieved the status of a developing nation,' she said.
Paying her tributes to all the martyrs, the prime minister said that they were committed to the martyrs including the father of the nation in building Bangladesh as a developed and prosperous country.
Members of the AL parliamentary board were present at the meeting.
News Courtesy:
https://www.newagebd.net/article/197752/pm-urges-world-to-recognise-march-25-as-international-genocide-day