Russia reports damage to houses, roads after Wagner mutiny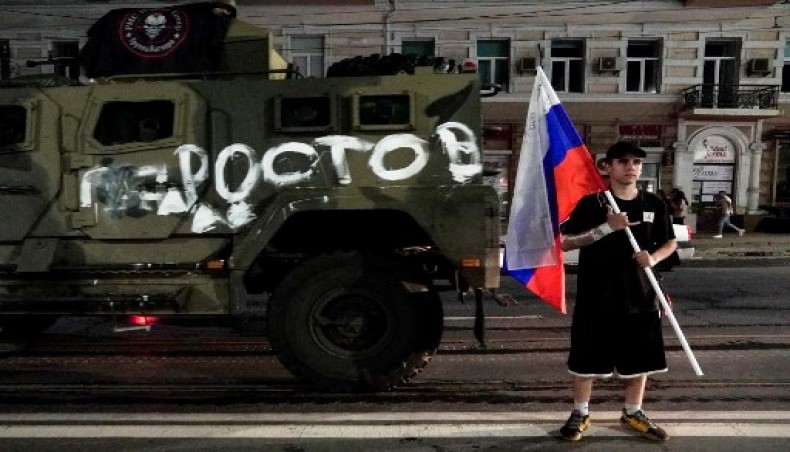 Russian officials said on Sunday that houses and roads had been damaged because of the rebellion by the Wagner mercenaries.
An armed rebellion by Wagner chief Yevgeny Prigozhin, who had vowed on Friday to topple the Russian military leadership, sparked Russia's largest political crisis in decades.
At the weekend, Prigozhin ordered his forces to march on Moscow, before suddenly telling his mercenaries to turn around after Belarusian President Alexander Lukashenko brokered an end to the crisis.
On Sunday, an official in the southern region of Voronezh, Maksim Yantsov, said 19 houses had been damaged in the village of Yelizavetovka as a result of a firefight involving Wagner forces.
In the southern city of Rostov-on-Don, which Wagner's small army had taken over, some 10,000 square meters of roads have been damaged by tank tracks, mayor Alexei Logvinenko said in a statement on social media.
At the weekend, the authorities in Voronezh reported a massive fire at an oil depot that apparently broke out as a result of the Wagner march. The governor, Alexander Gusev, did not mention its consequences in a post on Sunday.
Russian authorities did not report any human losses, even though Wagner claimed to have shot down several aircraft.
The mutiny was the culmination of Prigozhin's long-standing feud with the Russian military's top brass over the conduct of the Russian offensive in Ukraine.
News Courtesy:
https://www.newagebd.net/article/205219/russia-reports-damage-to-houses-roads-after-wagner-mutiny