Bangladesh prime minister Hasina offers Nepal use of Payra port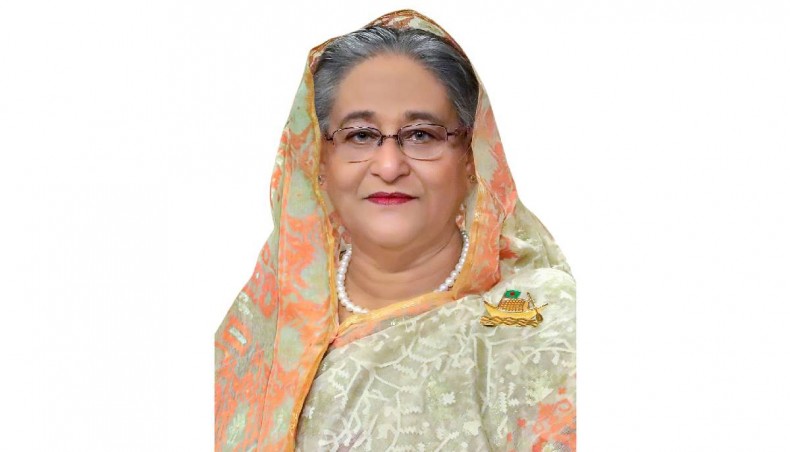 Bangladesh prime minister Sheikh Hasina has offered to Nepal the use of its newly constructed Payra port during a meeting with her Nepalese counterpart Pushpa Kamal Dahal.
The two visiting ministers met at newly opened Bangladesh-Bangabandhu Sheikh Mujib Room in the FAO Headquarters on the sideline of the UN Food Systems Summit. Both leaders are in Rome to attend the summit.
In the meeting, PM Hasina offered Nepal the use of the Payra port, said Bangladesh foreign minister AK Abdul Momen while briefing reporters.
'Bangladesh has already opened the Chalna and Chittagong ports for Nepal. Nepal can use the newly constructed Payra port as well,' Momen quoted her as telling Dahal.
PM Hasina said that Bangladesh was developing its Sayedpur airport as a regional hub to extend the connectivity in the region.
The Nepalese prime minister commended the development of Bangladesh under the successful leadership of PM Hasina, said Momen.
'You are a leader of our region,' Momen quoted him as saying.
He said that there was a huge scope of hydroelectricity generation in Nepal.
In this context, Sheikh Hasina said Bangladesh would take steps to import renewable energy particularly hydroelectricity after the first trilateral power trade from Nepal to Bangladesh through India for 40MW of power starts.
Dahal mentioned that a good number of Nepalese students were pursuing their studies in Bangladesh.
News Courtesy:
https://www.newagebd.net/article/207792/bangladesh-prime-minister-hasina-offers-nepal-use-of-payra-port