DMP seeks two alternative venues from AL for October 28 rally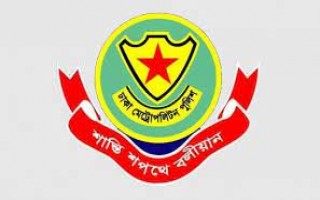 The Dhaka Metropolitan Police has asked the ruling Awami League to propose two alternative venues instead of the south gate of the Baitul Mukarram National Mosque in Bangladesh capital Dhaka for holding its October 28 rally for public security reasons.
In a letter signed by Paltan Police Station officer-in-charge Salahuddin Mia and sent to AL on Wednesday the metropolitan police asked AL Dhaka south city unit office secretary Reaz Uddin Reaz to propose the names of two alternative venues.
It said that the DMP wanted the names of two alternative venues in case of DMP's failure to give permission to AL for holding its October 28 rally in the Baitul Mukarram area for public security purpose.
The letter also asked to propose names by October 26.
'We are working on it. We are yet to finalise the two proposed venues,' AL Dhaka south city office secretary Reaz Uddin Reaz told New Age Thursday morning.
ensions are rising among the people as the ruling Awami League leaders insist on holding a rally on October 28 to counter the main opposition Bangladesh Nationalist Party, while Bangladesh Jamaat-e-Islami has also announced a rally that day.
The government is yet to permit any of them for rallies, while hundreds of thousands of BNP leaders and activists have entered Dhaka to join the party's grand rally demanding the resignation of prime minister Sheikh Hasina and the release of BNP chairperson Khaleda Zia.
News Courtesy:
https://www.newagebd.net/article/215984/dmp-seeks-two-alternative-venues-from-al-for-october-28-rally