US envoy to Bangladesh seeks time from Quader to meet on Oct 29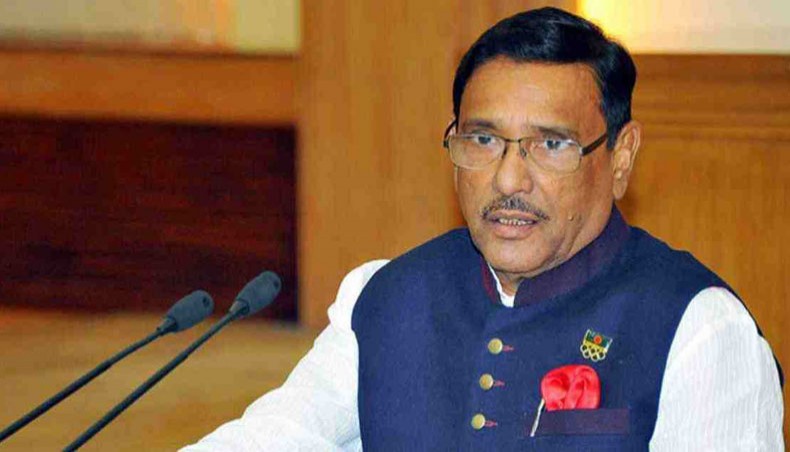 The ruling Awami League general secretary Obaidul Quader on Thursday said that the United States ambassador to Bangladesh Peter Haas had sought time from him to hold a meeting on October 29.
He claimed it at a press briefing held at Setu Bhaban in the capital on the occasion of the inauguration of Bangabandhu Sheikh Mujibur Rahman Tunnel scheduled to be held on October 28.
'US amabassador Peter has sought time from me to hold a meeting on October 29. I have not informed them anything about the confirmation of the meeting,' the AL general secretary said.
Asked about the Wednesday night's meeting with a group of leaders of the main opposition Bangladesh Nationalist Party and the ruling Awami League with the US ambassador, Quader, also the road transport and bridges minister, said that he came to know about the meeting through media.
'It might be a private meeting. As a general secretary of the party, I was not aware of the meeting,' he added.
eplying to another question about the BNP's movement and possible violence, Quader said that the reply of violence would be violence.
He said that the BNP did not uphold the country's independence and the war of independence.
He also informed that the prime minister Sheikh Hasina was scheduled to inagurate the tunnel on October 28 at Patenga point.
'A mass rally will also take place at EPZ field under Anwara Upazila of Chattogram. PM will also address the rally as well, ' he added.
News Courtesy:
https://www.newagebd.net/article/215990/us-envoy-to-bangladesh-seeks-time-from-quader-to-meet-on-oct-29