Myanmar key players in rare roundtable talks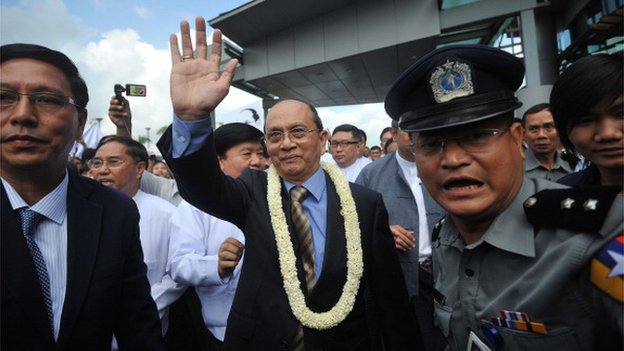 Myanmar's president has held rare roundtable talks with the opposition, military and ethnic groups, as the US calls for "credible" polls next year.The meeting comes days after officials announced the next general election would be held in late 2015.Ahead of the meeting, US President Barack Obama held telephone talks with both President Thein Sein and opposition leader Aung San Suu Kyi.
He urged Thein Sein to ensure the polls were "inclusive".Friday's gathering in the capital Naypyitaw was reportedly to focus on the peace process, national reconciliation and political reform.Senior officials attending included the president, both vice-presidents, the two parliamentary speakers, the military chief and representatives from various ethnic political parties.
Ms Suu Kyi, whose party the National League for Democracy (NLD) is the official opposition, has called for such a meeting in the past.Afterwards, a presidential spokesman said they had agreed the parliament would discuss amendments to the constitution but gave no details. The opposition wants to repeal clauses that reserve parliamentary seats for the military and prevent Ms Suu Kyi from standing for president.
Aung San Suu Kyi became a lawmaker in 2012, after years under house arrest