Tunis museum attack: President vows to fight terror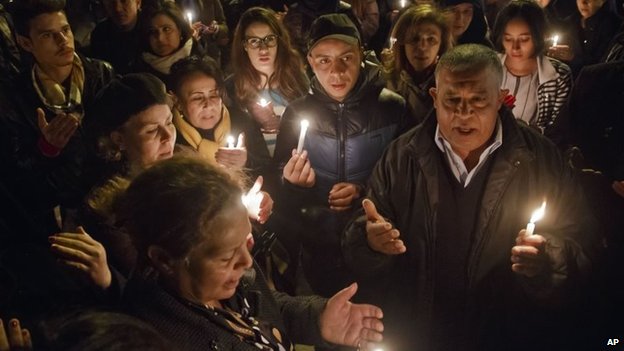 Seventeen tourists were killed in the attack, including visitors from Japan, Italy, Colombia, Australia, France, Poland and Spain, officials said.Two Tunisians, one a police officer, were also killed in Wednesday's attack.Security forces have killed two gunmen but are continuing the search for accomplices.Officials say that more than 40 people, including tourists and Tunisians, were injured.
'Democracy will win'
President Beji Caid Essebsi said the country was "in a war with terror"."These monstrous minorities do not frighten us," he said in remarks broadcast on national TV. "We will resist them until the deepest end without mercy."Democracy will win and it will survive."Prime Minister Habib Essid said: "It is a critical moment in our history, and a defining moment for our future."At the time of the attack, deputies in the neighbouring parliamentary building were discussing anti-terrorism legislation.Parliament was evacuated, but later reconvened for an extraordinary session in the evening.Many Tunisians took to the streets of central Tunis to protest against the attack, waving flags and lighting candles outside the museum.
Courtesy: http://www.bbc.com/news/world-africa-31956026