Blue Bell recalls all its ice cream products over Listeria concerns.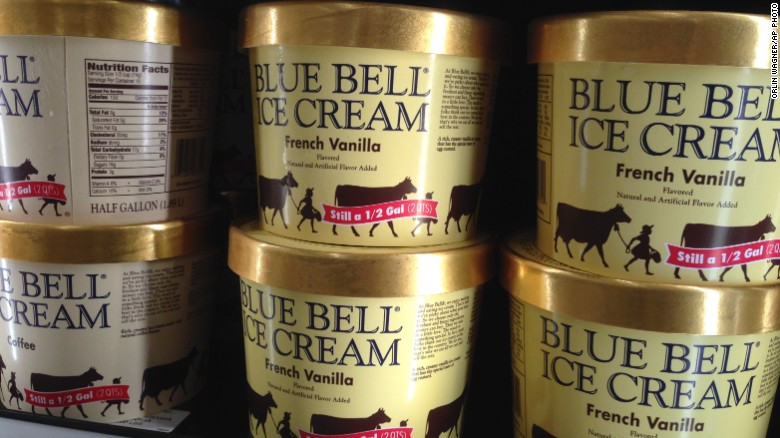 After weeks of gradual recalls, Blue Bell Creameries is now pulling all of its products off the shelves.The company is recalling its entire line of ice cream, frozen yogurt, sherbet and other frozen snacks because they could be contaminated with Listeria monocytogenes, the company said Monday.
"Today's decision was the result of findings from an enhanced sampling program initiated by Blue Bell which revealed that Chocolate Chip Cookie Dough Ice Cream half gallons produced on March 17, 2015, and March 27, 2015, contained the bacteria," the company said in a statement.
"This means Blue Bell has now had several positive tests for Listeria in different places and plants."So far, Blue Bell has documented five cases of Listeria in Kansas and three cases in Texas."We're committed to doing the 100 percent right thing, and the best way to do that is to take all of our products off the market until we can be confident that they are all safe," Blue Bell CEO and president Paul Kruse said in a statement.
"We are heartbroken about this situation and apologize to all of our loyal Blue Bell fans and customers.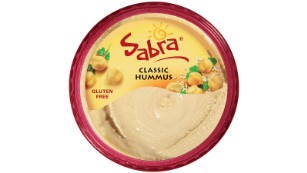 Listeria monocytogenes can cause serious and sometimes fatal infections in young children, frail or elderly people and others with weakened immune systems, the FDA says.
In the United States, an estimated 1,600 people become seriously ill with Listeria each year; about 16% of these cases result in death.
Although some people may suffer only short-term symptoms such as high fever, severe headache, nausea, abdominal pain and diarrhea, Listeria can also cause miscarriages and stillbirths among pregnant women.
Three people in Kansas have died from Listeria over the past year from an outbreak that may have been linked to Blue Bell products, the Kansas Department of Health and Environment said in March.
A total of five people there became ill. All of them had been patients at a Kansas hospital, and most of them consumed ice cream while being treated for unrelated causes, the health officials said.
In March, Blue Bell recalled 3-ounce cups of chocolate, vanilla and strawberry ice cream after a test found Listeria in one of the cups from the Kansas hospital.
Earlier this month, the recall expanded to pints and half gallon sizes of ice cream.
News Courtesy: www.cnn.com