UK election shock: David Cameron defies polls with clear victory.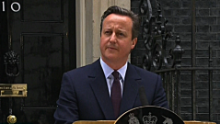 Pundits had predicted the UK election would be a close one and suggested there would be days of post-vote, backroom talk to thrash out a power-sharing deal.Instead, it's turned into a thumpin'.With all the results in, British Prime Minister David Cameron and his Conservative Party have claimed an outright majority in Parliament, with 331 seats out of 650, and can form a new government.
As the dust settled Friday, three party leaders resigned, including opposition Labour Party leader Ed Miliband and Liberal Democrat leader Nick Clegg.What this means for the UK is that the Conservatives get to govern alone after five years in a coalition, though with a slender majority.Millions in Britain cast their vote, with turnout at about 66%, but the rest of the world should also pay attention.
UK election live blog: Jump aboard CNN's #bigredbus
The outcome of this election could reshape the country's global role for years, most importantly in terms of Britain's relationship with the European Union.And a strong showing by the Scottish National Party, or SNP, could fuel a fresh push for Scottish independence.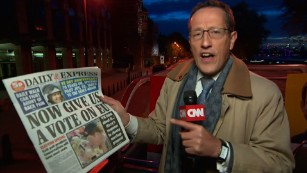 Domestically, the Conservatives have said they'll push forward with reforms to tackle the huge UK deficit and rein in spending on the welfare state as well as hold a national referendum on continued EU membership by 2017.
Financial markets, primed for days of uncertainty, responded positively to the prospect of a clear outcome.In a speech outside his Downing Street home, Cameron said he would now form a majority Conservative government that would lead a united nation into a "better future.""I truly believe we are on the brink of something special in our country," he said. "We can make Britain a place where a good life is in reach for everyone who is willing to work and do the right thing."He also vowed that the process of devolving greater powers to Scotland, Wales and Northern Ireland would continue as part of a strong union with a long history.
News Courtesy: www.cnn.com