Obama downplays Russia weapons system sale to Iran

President Barack Obama on Friday downplayed the significance of Russia's recent announcement that it would sell a missile-defense system to Iran, despite the White House having pressured Moscow since 2009 to refrain from making the transfer and having long seen limiting Tehran's military capacity as a key strategic objective.
The $800 million sale comes as the U.S. and world powers, including Russia, negotiate a deal to curb Iran's nuclear capabilities. Though the U.S. has stressed its preference for a diplomatic resolution to the issue, it has continued to warn that the military option remains a possibility should talks break down. Russia's sale would make any strike harder, which could affect how Iran calculates the risk of proceeding with its nuclear program.
READ: Is Congress sabotaging a nuclear deal with Iran?
"I'm frankly surprised that it held this long, given that they were not prohibited by sanctions from selling these defensive weapons," Obama said Friday at a news conference, referring to the six years that the Russians held off from moving forward with the deal at America's request.
But he said he felt the opposite when it came to why Russian President Vladimir Putin had now decided to proceed with it.
"I'm not surprised,"he said, "given some of the deterioration in the relationship between Russia and the United States, and the fact that their economy is under strain and this was a substantial sale."
Some experts, however, said that the sale was a setback for the president being framed as a diplomatic achievement.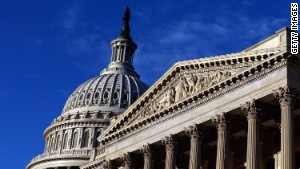 "They clearly disapprove of this," said Aaron David Miller, a former Middle East aide to Republican and Democratic secretaries of state. "You would think that the more appropriate comment would have been: 'We don't think this is helpful.'"
Miller argued that the White House may be "making a virtue out of a necessity," as he predicted that the Iranian government will now emerge as a greater regional powerhouse.
And the U.S. isn't the only country displeased by the impending sale of the advanced S-300 anti-aircraft missile system. Israel, which has less military tools at its disposal than the U.S., would face an even greater military challenge if Iranian nuclear sites were protected by advanced capabilities.
Dan Arbell, a former Israeli diplomat, warned that the delivery of the sophisticated anti-airstrike system would mean the West had diminished leverage over Iran. But he said the deal wasn't a "gamechanger" because Iran would only gain a defensive -- not offensive -- weapon.
Still, he saw that move as a possible harbinger of more international deals with Iran.
"It does seem to have given some prominent countries or some members of the international community the feeling that there's a green light to go ahead and start resuming commercial defense ties with Iran," Arbell said.
Miller agreed with Arbell that Iran's international standing had improved. And he agreed with Obama that Moscow approved the sale largely out of a need for "hard currency" at a time when it had more latitude to do so.
"The Russians know, and so do the Israelis, that Iran has sort of been kosherized by the fact that it's in the negotiating process," Miller said.
News Courtesy: www.cnn.com