Dedicated to dialogue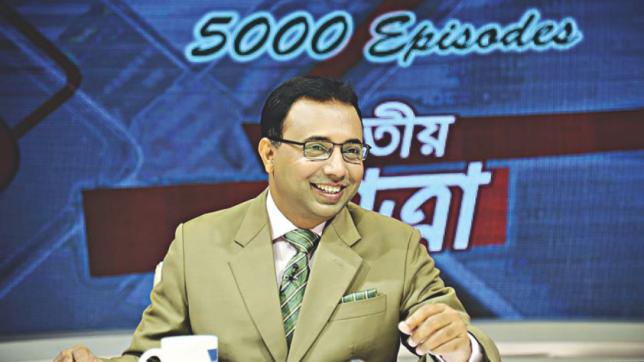 Today marks the 16th year of Tritiyo Matra, one of the most popular talk shows on TV, produced by Impress Telefilm Limited on Channel i. A journalist, broadcaster and media consultant, Zillur Rahman started his ambitious project on July 17, 2003. At a time when the intricate details of various political parties and their issues with opposition against each other were speculative to the citizens of the country, his innovative commitment to create a platform where healthy dialogue could be accomplished, gave his show an edge unlike any other. From the very first broadcast, Tritiyo Matra garnered mass popularity. "My aim was to nurture the social relations and also the personal relationships between the politicians. I also wanted to amplify their exposure to the general public," said an enthusiastic Zillur Rahman in an interview with The Daily Star.
Related Topics
Stay updated on the go with The Daily Star News App. Click here to download it for your device.
News Courtesy: www.thedailystar.net