Former Minneapolis cop Chauvin convicted in Floyd murder case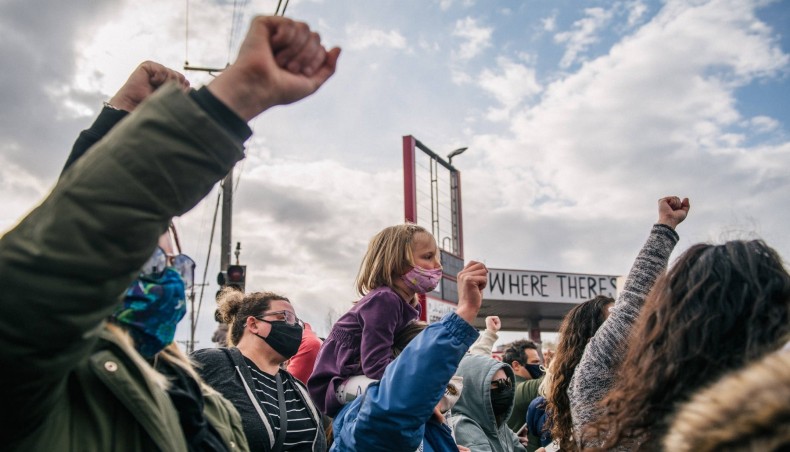 s been tense awaiting the Chauvin verdict and the city has seen nightly protests since Daunte Wright, a 20-year-old Black man, was shot dead in a suburb of the Minnesota city on April 11 by a white policewoman.
In Washington, the National Guard said some 250 troops were being deployed 'to support local law enforcement' in response to potential demonstrations.
Prosecutors, in closing arguments Monday, showed excerpts from the harrowing bystander video of Floyd's death that was seen by millions around the world.
'This case is exactly what you thought when you saw it first, when you saw that video,' prosecutor Steve Schleicher told the jury.
'You can believe your eyes,' Schleicher said. 'It's exactly what you knew, it's what you felt in your gut, it's what you now know in your heart.'
'This wasn't policing, this was murder,' Schleicher added. 'Nine minutes and 29 seconds of shocking abuse of authority.'
Among the 38 witnesses who testified for the prosecution were some of the bystanders who watched Floyd's arrest and pleaded with Chauvin to get off him.
Darnella Frazier, the teenager who took the video that went viral, said Floyd was 'scared' and 'begging for his life.'
'It wasn't right. He was suffering,' Frazier said.
Minneapolis police chief Medaria Arradondo, who also testified against Chauvin during the trial, said he respected the judicial process and called for 'calm, safety and peace' in his city.
'We recognise that our community is hurting, and hearts are heavy with many emotions. However, I have hope,' the chief said. 'The community that I was born and raised in and that we serve is resilient and together, we can find our moment to begin to heal.'
US senator Tim Scott, one of just three Black Republicans in Congress, said there was 'no question' that the jury rendered the right decision.
'While this outcome should give us renewed confidence in the integrity of our justice system, we know there is more work to be done to ensure the bad apples do not define all officers,' he said.
News Courtesy:
https://www.newagebd.net/article/135955/former-minneapolis-cop-chauvin-convicted-in-floyd-murder-case