Primary education ministry wants to print textbooks from next year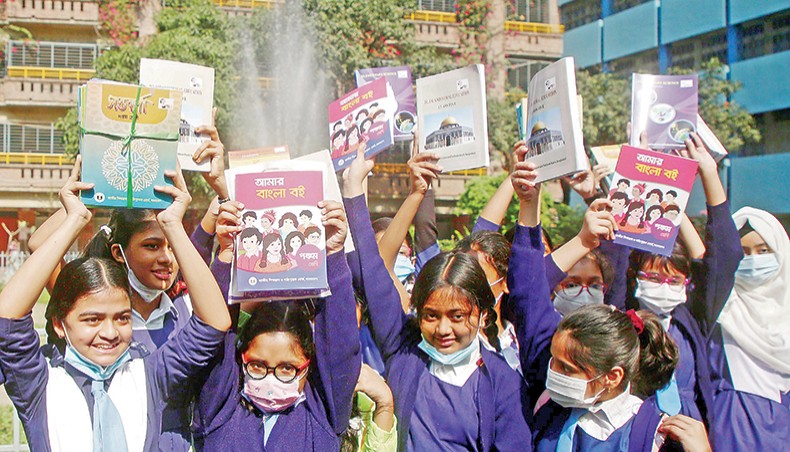 The primary and mass education ministry is scheduled to submit a proposal to prime minister Sheikh Hasina for printing textbooks from next year.
The information was disclosed by the ministry secretary Farid Ahmed at a press conference held by the ministry at the secretariat on Tuesday.
Currently, the National Curriculum and Textbook Board, under the education ministry, formulates and prints the textbooks from Classes of pre-primary to XII.
Farid Ahmed said that currently the NCTB was overburdened with its work and facing an acute manpower crisis.
'We have the capacity to print books,' he said, adding, 'if we print the textbooks, it will save government money and time and reduce the burden on the NCTB.'
He said that they would send all information in this regard to the prime minister for her decision.
'We will start printing our books from next year if we get her (prime minister) approval,' the secretary said, adding, 'but, this year, the NCTB will print our books as usual.'
Since 2010, the NCTB has been distributing free textbooks among students from pre-primary to secondary level.
Though two months of the year is going to end today, all the students are yet to receive new free textbooks in different districts of the country.
According to the Bangladesh Printing Industry Association and Textbook Printers and Markets Association of Bangladesh, some two crore textbooks are yet to be printed till now.
News Courtesy:
https://www.newagebd.net/article/195603/primary-education-ministry-wants-to-print-textbooks-from-next-year